Inshore Saltwater Fishing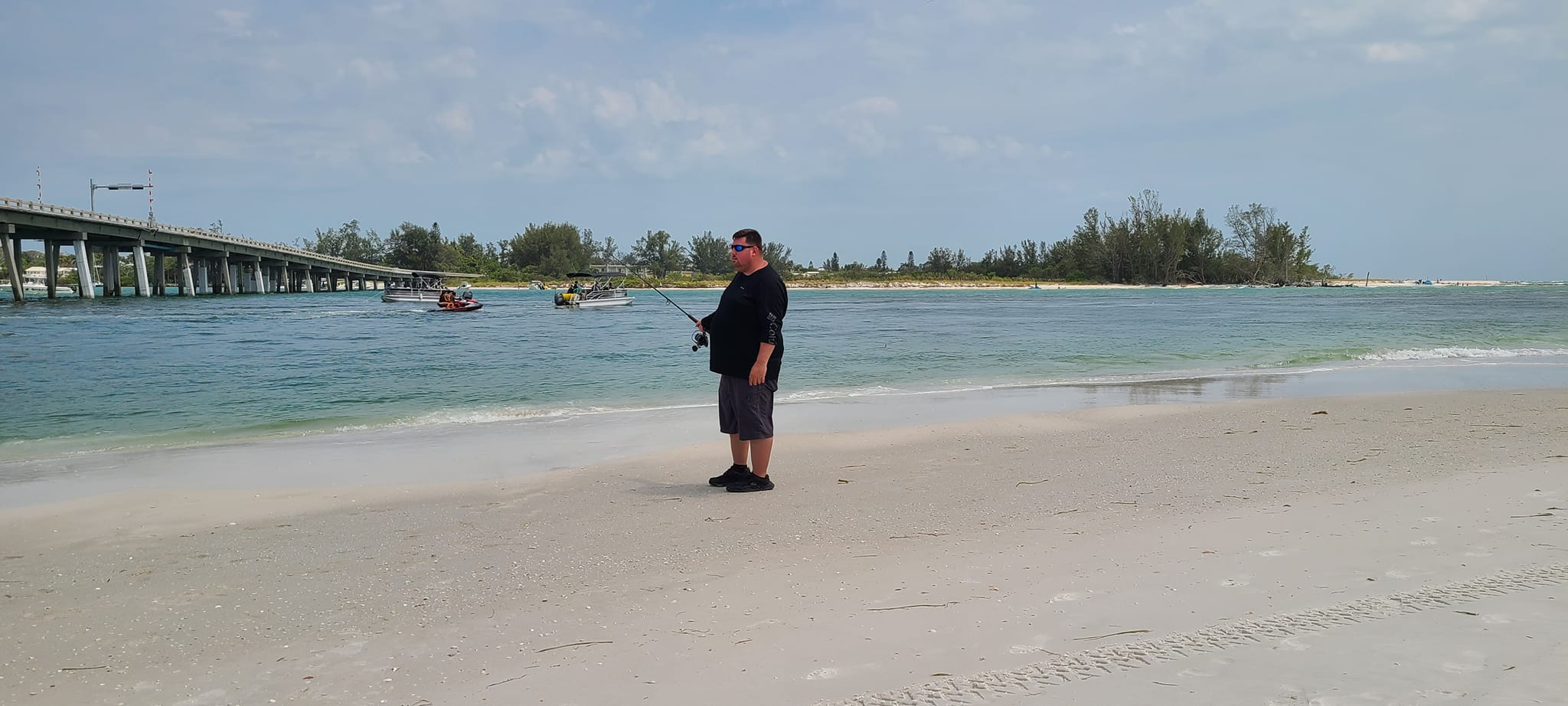 Saltwater Fishing: A Beginner's Guide
Inshore Saltwater Fishing: Before making your way out, here is something we would like to share with you so that when you're out, you hopefully have a memory of a lifetime!
1. Research and Plan:
– Start by gathering information about the target species you want to catch, such as redfish, snook, trout, or tarpon. Understand their habitat preferences, feeding patterns, and preferred baits.
– Check local fishing regulations and obtain any necessary licenses or permits.
– Consider hiring a local fishing guide or joining a charter if you're new to inshore fishing or unfamiliar with the area.
2. Find the Right Spot:
– In Florida, there are numerous prime locations for inshore fishing, including Tampa Bay, Mosquito Lagoon, Indian River, Charlotte Harbor, and the Florida Keys. Research these areas to determine which one suits your preferences.
– Look for areas with grass flats, oyster bars, mangroves, channels, and bridges, as they often attract fish.
3. Choose the Right Tackle:
– Select a medium to medium-heavy fishing rod and reel combo that can handle the size of the fish you expect to catch.
– Use braided fishing line with a fluorocarbon leader to increase sensitivity and reduce visibility.
– Depending on the target species, use appropriate hooks, weights, and lures. Live bait such as shrimp, mullet, or pinfish is also effective.
4. Learn the Tides:
– Understand how the tides affect fish movement and feeding. Typically, the best fishing occurs during the incoming and outgoing tides.
– Invest in a tide chart or download a mobile app that provides tidal information for your specific location.
5. Master Casting Techniques:
– Practice your casting skills to be accurate and efficient. Aim for precision when targeting structure, drop-offs, or shallow areas where fish may be hiding.
– Learn to cast with the wind and adjust your technique based on current conditions.
6. Be Patient and Observant:
– Inshore fishing often requires patience. Take your time, observe the water, and look for signs of fish activity, such as baitfish schools, birds diving, or tailing redfish.
– Remember to remain quiet and avoid excessive movement, as fish can be easily spooked in shallow waters.
7. Practice Catch and Release:
– In order to preserve the fish population and ensure sustainable fishing, practice catch and release whenever possible. Handle the fish with care and release them back into the water quickly.
8. Enjoy the Experience:
– Inshore fishing in Florida offers not only great angling opportunities but also beautiful scenery and diverse wildlife. Take time to appreciate the surroundings and enjoy the overall experience.
Remember, inshore fishing in Florida can vary depending on the season, weather conditions, and specific location. Stay updated with local fishing reports and be adaptable to maximize your chances of a successful and enjoyable trip.