S.S. Jolley Bridge, Marco Island, FL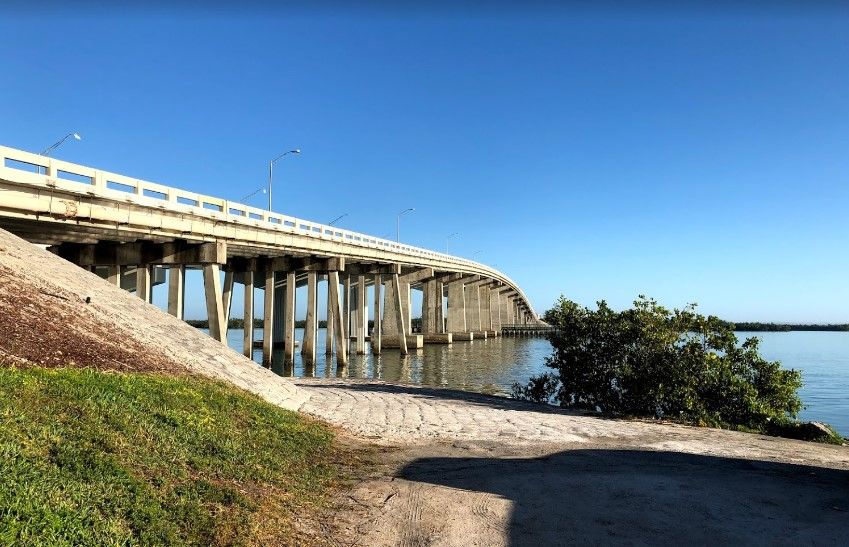 Address: Judge S.S. Jolley Bridge, N Collier Blvd, Marco Island, FL 34145
The S.S. Jolley Memorial Bridge is a twin-span bridge that carries Collier Boulevard (CR 951) over East Marco Bay connecting the Florida mainland with Marco Island. The first/original bridge is a concrete girder bridge with steel plate girder main spans and was constructed in 1969 to carry two-way traffic (one lane in each direction). In 2011, a second bridge was built south of the original bridge to carry two lanes of one-way northbound traffic, after which the original bridge was reconfigured to carry two lanes of one-way southbound traffic. The Jolley Bridge is sometimes referred to as the "West Bridge" by locals as it is the northern/western bridge to Marco Island (the Goodland Bridge is the southern/eastern bridge).
There's not a lot of space to park if it's a popular fishing day. However, grouper, snapper, sharks, black drum, sheepshead, redfish, ladyfish, mullet, baitfish, crabs, and many other fish can be found in that area around the bridge.
Recommended baits: Live Shrimp, Pinfish, Cut bait Fiddler crabs or blue crabs.
Florida Fishing License is required. Residents between 16 years of age and 65 and all non-residents over the age of 16 (who aren't exempt) must have a Florida fishing license.