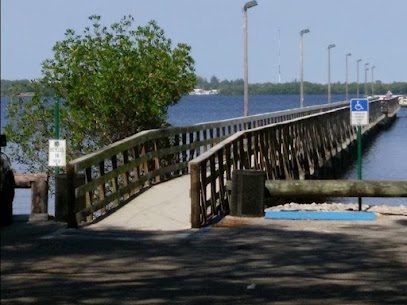 August 23rd 2023 12:40 AM. This Pier is is showing no signs of being rebuilt in the next 6 months.
Sadly Tarpon Street Pier also known as Tarpon Pier was destroyed by Hurricane Ian back on September 28th 2022. Whole Pier is gone. There is no ETA on when this Pier will be rebuilt.
Address: 714 Tarpon St, Fort Myers, FL 33916
Saltwater fishing license is required to fish here.
Might have a port-a-john No vending machines, no running water.
Does have a Kayka launch area but it does have rocks. Haven't seen any alligators. No Parking fees however the park closes at 10PM. Law enforcement might ask you to leave after 10PM or sooner.
Pier is lighted some lights are vandalized. Pier also as has graffiti on it.
Fish found here include:
Hard head catfish, Stingray, Mojarra, Mayan Cichlid, Bull Shark, Blacktip, Nurse Shark, Sawfish, Snook, Redfish Mullet Spotted Sea trout, Tarpon, Jack Carvel, Black Drum, Sheepshead Florida Gar, Long Nose Gar.
Recommended Bait: Live Shrimp, Frozen Shrimp, wouldn't recommend frozen fish. Use a catfish for Shark Bait or or Mojarra or Mayan Cichlid.
Use a 5/0 or 7/0 circle hook on a wire leader.
(The Sawfish is Endangered fish it's illegal to keep or remove from the water)